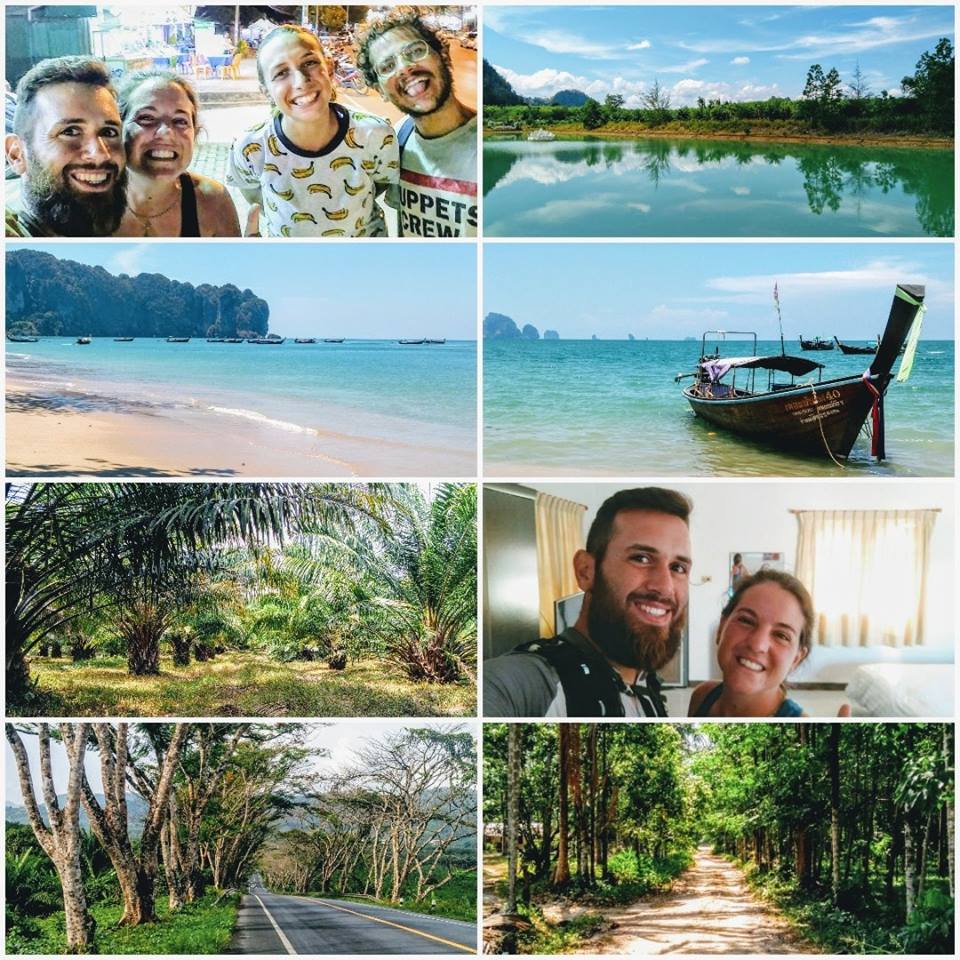 We live two beautiful days in this small tourist town in southern Thailand, immersed in breathtaking nature, full of paradisiacal beaches and good food cooked by us!
•
We are guests of Peter but he is out of town for work. He leaves us the keys of the door hidden under a vase of flowers, and we can use his apartment as if it were our home.How much kindness, how much trust, how much love. Peter gave us so much, and he taught us so much! We will always be grateful to him!
•
We recreate the opportunity to meet the guys of "Ricordati il giacchetto", a very young couple of backpackers, coming from Massa Carrara (Tuscany – Italy) who did a trip similar to ours, but using buses and trains. We spend an afternoon with them sharing our adventures around the world. And we talk as if we had known each other for a lifetime, even though in reality we only saw each other for the first time just now!
•
Our eyes are full of joy and our hearts of enthusiasm. These are really special moments of sharing, virtuous experiences that we will always remember!
Enjoy ☀️🙏😊