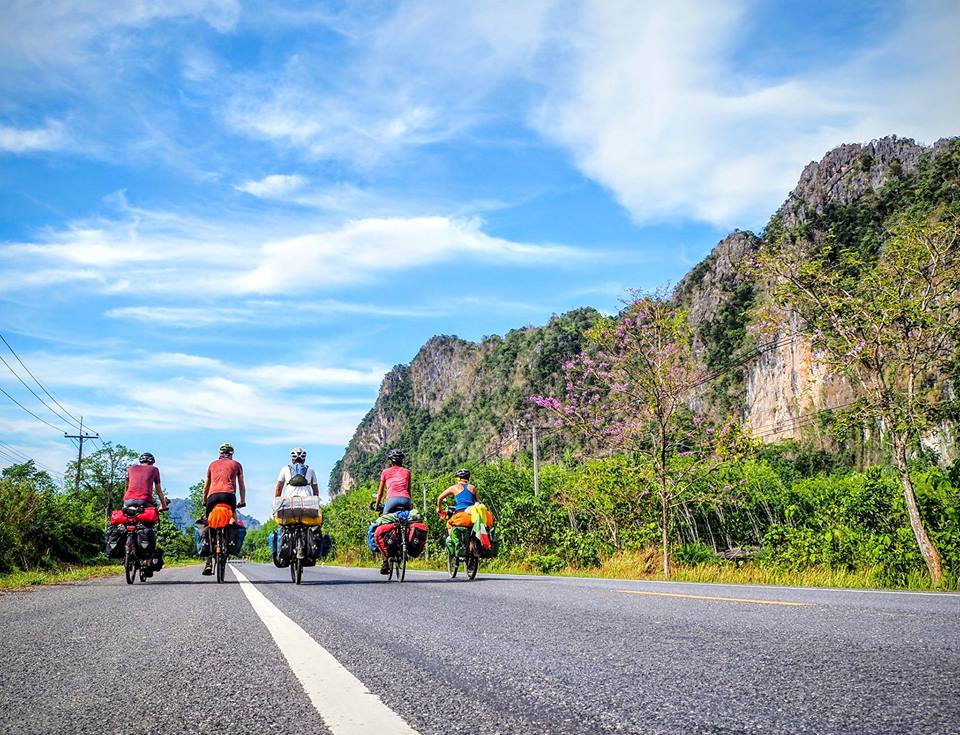 Last days in Thailand, and we're almost ready to reach the border with Malaysia. We're surprised to already have to say goodbye to Thailand: time has flown and maybe a month on a bicycle is very little to be able to enjoy it fully. We leave this beautiful country with a real and sincere desire to come back!
•
If we close our eyes, the parfume of frangipani and coconut immediately come to mind; we retrace the safe roads and we're overwhelmed by the memory of a pristine nature and the reassuring smile of people; in the chaos of cities, harmony reigns and in the silence of nature, our thoughts resound. The drops of sweat mix with those of the rain, and we give the lifeblood to the Earth.
•
Thailand is a country that gives you so much, if you allow it: if you are able to listen, to observe and to perceive, to understand and accept, then you will learn and grow up so much!
We greet it with the "wai", the typical gesture that is made by joining hands as if to pray, used when people meet, at the time of the final greetings, as well as to be grateful and to show respect ☀️🙏😊