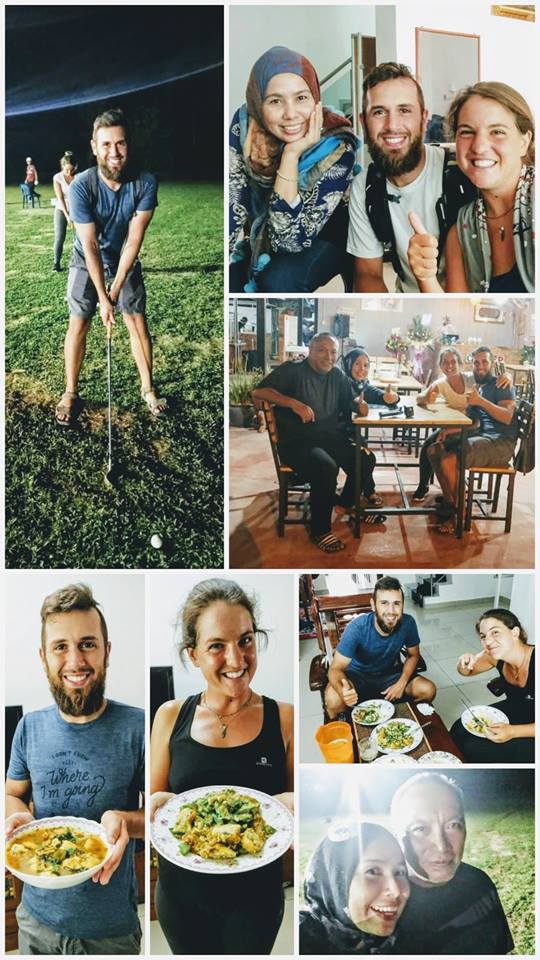 The border crossing was "quick and painless": we didn't have to fill in any paper, they didn't inspect the bags, we didn't have to pay anything.
The customs officer simply registered our passports and fingerprints. And then a stamp and the possibility of staying within the Malaysian borders for a full 90 days. And then a "Have a nice day! Welcome to Malaysia!" 🤘😎🔝
All the border crossings should be like this one, for us honest adventurers!
•
We are hosted at the home of Liza and Madi, a wonderful couple who welcome us with open arms, as if we were part of their family!
Together we go to eat in the new little restaurant that has just opened in the city, and we try for the first time to play golf (a difficult but hilarious experience).
Our plan is to start the next morning but they ask us to stay a little longer to be able to rest, and to share experiences together again.
•
How can we tell them no?! And so it was: we accepted their proposal and we were together for another whole day!
We did shopping in the market and cooked typical malaysian dishes: it was like doing a cooking class, but in an even more engaging and cozy way! And then, of course, we ate everything all together, laughing and talking about everything that came to our mind!We couldn't have wished for a better welcome than this ❤️