We are Elena and Andrea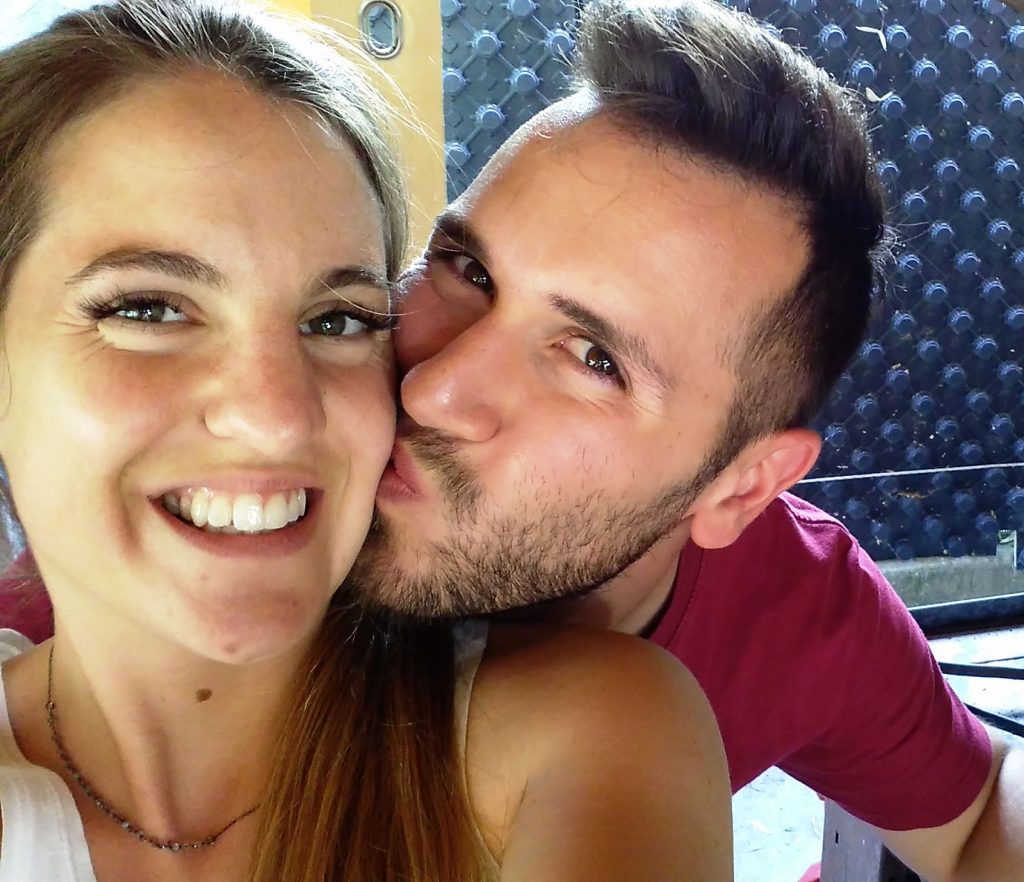 We met at a very young age, when we were still in high school, respectively at 14 and 16, and since then we haven't moved away from each other. We grew up together, we lived adventures and misadventures, holidays but also periods of intense study and work.
We are passionate about the same things, each with their own way of being and doing, but with a single goal: to seek happiness, and to share it together.
We got married and we developed the idea of doing something extraordinary: traveling and rediscovering ourselves, living the world and experimenting alternative lifestyles, filling our lives with emotions and wonderful memories, being happy.
To tell us and tell about our project we created AEnjoytravel, where the first two letters represent the initials of our names.
"And the word enjoy?" you are wondering. It's simple, contains the whole world, the mood with which everyone should set their lives, the goal to pursue and the ultimate goal of our very essence: enjoy their lives, be satisfied and happy, enjoy also the smallest thing that this world gives us, that life gives us every day.
Andrea (1988)
Engineer, ex basketball player with a passion for everything that is sport and a lover of the technological world. I like challenges, and above all to prepare for them. I don't love very much, and you will hardly see me doing it, throw me (even literally) into some new adventure or activity without having adequately prepared me, or at least thinking I did.
I am easily passionate of everything I don't know, but I still don't think I have found my way, because only one is a bit tight.
Love: the music (all, without exception); go to the cinema; eat good things; lazing; playing sports (doing sports doesn't rhyme with lazing and eating but there is a big difference between eating and lazing so for the sake of it, and doing it after doing physical activity).
I haven't yet learned to appreciate: doing things for the first time; the passage of time quickly when you do something you like; the new rule on "steps" in basketball.
The first 5 things that come to mind of my "To do list": collect my goals in a single "to do list"; complete a personal project; read the books of my "to read list"; define the fifth point.
Elena (1990)
Professional nurse, adventurer in the soul. Nature lover and passionate about outdoor activities, things done with the heart and done well. Positive and empathic, confident of people and of the power of love. I am the dreamer of the couple. All too meticulous, and sometimes imprudent.
Love: the forest and the flowers, the nature in all its seasons; surprises, especially unexpected ones; share a smile, an hug, an emotion, a cup of tea, anything; the eyes of my best friend, the hugs of my husband, the smile of my parents; cats, especially mine, and their purr; cooking and eating, discovering new flavors, new smells, new colors; movies, going to the cinema and the trailers that show up before the screening; the polaroids and memories of past times; the smell of rain and freshly cut grass; walking barefoot, and without underwear; books and live music, all books and all kinds of music; the dreams of people, and mine too, and to think that it is possible to realize them.
I haven't yet learned to appreciate: the traffic and the pollution; the gossip and malice of some people; who invests hours on social networks or in front of the television; the passing time and the badly committed time.
The first 5 things that come to mind of my "To do list": sleep outdoors and admire the stars; swim with the whales; eating street food "all around the word"; do the PCT from start to finish; write a book.