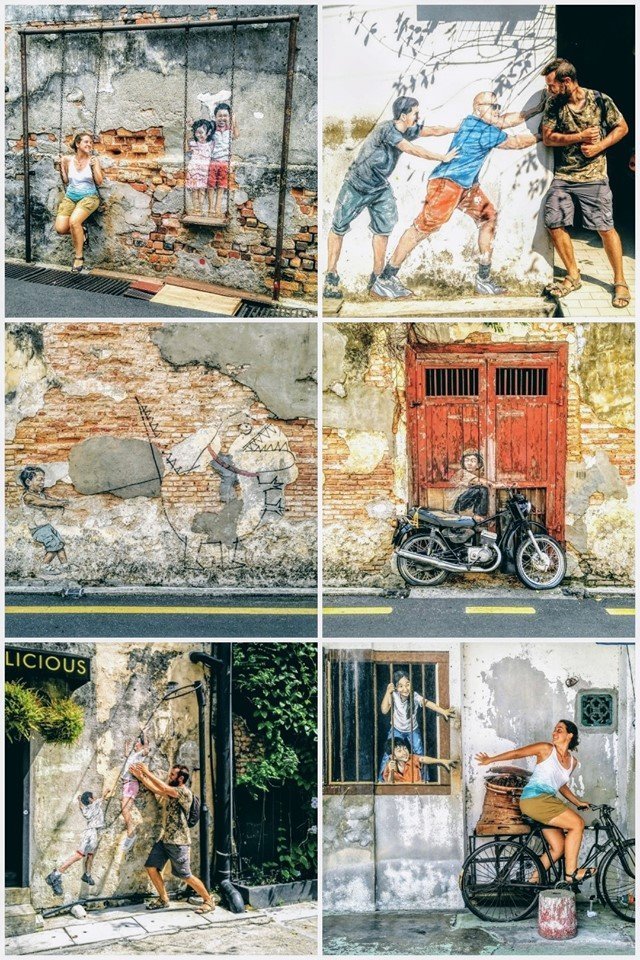 George Town is the perfect example of multicultural aggregation and integration.
Over the centuries, different colonial powers have followed one another: first the Arabs and then the Europeans – Portuguese, Dutch and British – and all have left their mark.Here streets and houses, colors and flavors, lives and souls from all over the world, intertwine.
•
We arrive Sunday afternoon, and we inaugurate our stay in the city with the Penang Food Festival: a triumph of tastes and scents, of traditions and smiles, of music and dances, expression of the multi-ethnic vivacity of the city.
This mood will accompany us for all the following days: we taste new dishes typical of Malaysian cuisine, and those already known of Indian and Middle Eastern cuisine. And in the meantime, thanks to food, we continue to travel and dream.
•
We dedicate ourselves to discovering every corner of the city, and we get lost carelessly in its narrow and colorful streets. The walls are a triumph of street art: they tell stories of important historical sites of the city and of everyday life, in a unique and timeless way.
George Town's street art has unconsciously changed its views, and made it popular. Every day gives wonder, smiles and food fot thoughts to us travelers.