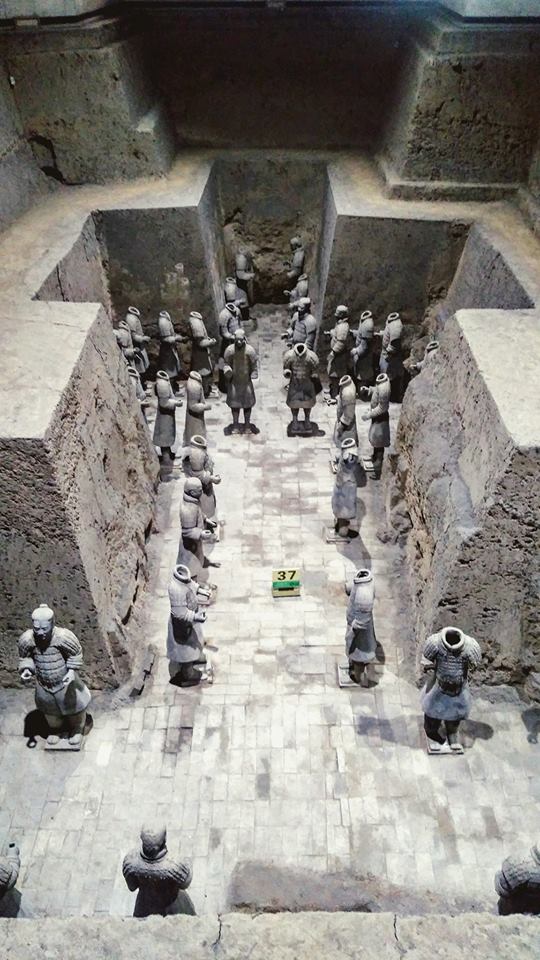 12 days in one of the most important megalops of North China. We made the request and the various practices needed for the new tourist visa, and we got it! Now we could stay in China for another whole month!
We rented a little apartment and we enjoyed the daily life and the privilege of having a home:
We went to the market several times and we cooked good things, recalling the nostalgic memory of our Italy, and perfume of love.
We used the washing machine and put the bikes under the shower. Yes, you understand well: directly below the shower!
We watched so many films and we relaxed, even if we feel more tired than when we're traveling and we ride all day! ✌️😅
We walked long and wide for the city, known new people and pampered several cats.
👉 Did you know that Xi'an was the starting point of the Silk Road, more than 2000 years ago? Arab and Persian merchants and students set in what is now called the Huimin street, in the Muslim neighborhood, and today "gastronomic center" of the city thanks to the presence of many, colorful and noisy kiosk of street food.
👉 And we found so many "neko café" or "cat cafè" (originating and very popular in Japan) where you can enjoy a hot tea cuddling a sweet cat. It's so beautiful! Here, in this area of China, cats move with the leash and are transported into the backpacks of their young owners. A little less beautiful, but so it is!
We visited the archaeological area of the terracotta warriors. Stage wanted and due. We had great expectations for this important point of historical interest; expectations that unfortunately were not completely satisfied.
And today we took a bus that will take us to 1000 km away from Xi'an, to the south. It will be a long journey, about twenty hours.
We made this choice, confident that the landscapes and environmental conditions can be better.
Think positive and let's go to discover it! ☀️😎🔝
Ps. We took the photo in the archaeological area of the terracotta warriors, in one of the less famous and, in our opinion, most suggestive rooms. In the next hours we will show you other photos and other videos of Xi'an, in the stories.
Stay tuned!