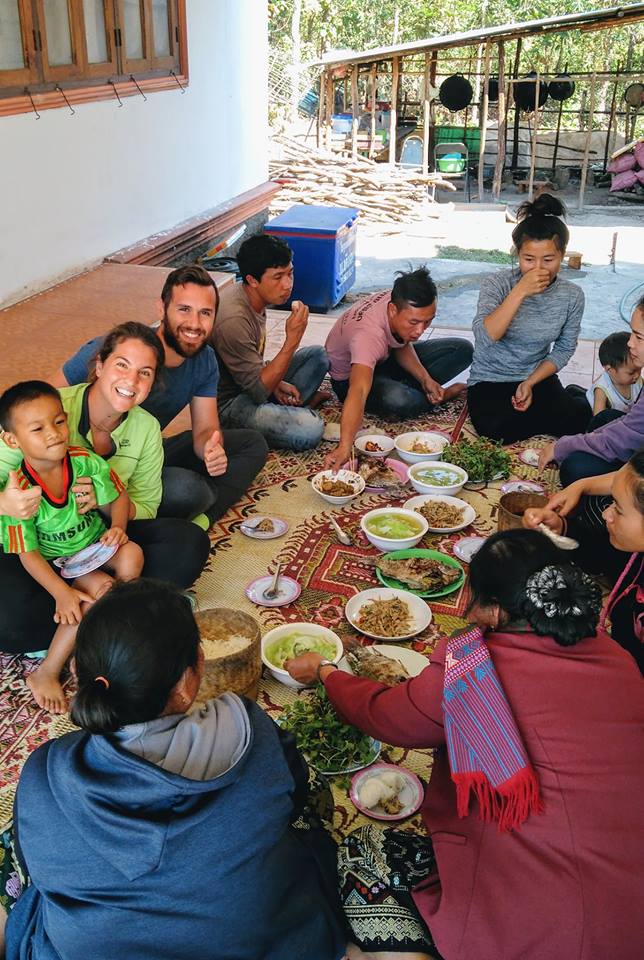 Last day of the workaway experience, in the Nakai Resort.
The new website is completed, and the owner is greatly satisfied. The phrasebook for the receptionist printed, read and repeated with her. And even Ben, the 4 year old son, learned some new words in English, and he is proud of it!
•
Yesterday we did a boat trip together, with the family and the rest of the team. We sunbathed and we fished. The greatest and brave ones also plunged in search of the river big snails. We lighted the fire and had a picnic all together, cooking the freshly caught fish, and drinking the Lao-Lao, the typical Laotian rice whiskey. A great way to end this adventure, and to greet us joyously! 🤘😎🔝
•
In the last days we also cleaned our bikes and replaced the chains: we made them perfect for the restart!We used the washing machine and washed all our clothes. We cleaned shoes, and prepared sandals: after months of cold and rain, we're so excited to ride with them on our feet! ☀️🙏😊
•
Last but not least, we prepared some little gifts: for the older son a pair of work gloves, in memory of the moments when we went together to collect wood; for Ben, the middle one, a box of colored chalks, to let his creativity run wild (and then because we never saw colors in his hands, in these weeks); and for the smallest, some biscuits. To mom and dad, and to the rest of the team, we left a Polaroid, taken all together in front of the reception entrance.
•
It will be really hard to greet them tomorrow morning!
It was a magnificent and intense experience, very rewarding! And the memories we will keep are many: the moments spent together with each of them and the long talks in front of the bonfire, shared meals and the discovery of new flavors, the smiles of the Grandmother and the joyful screams of the little ones, the pampering of their dog and met new friends. And above all, in our little way, having helped to improve their Resort, and making them happier! 💚